Bag inserters line the inside of a case with a plastic bag liner and cuffs the bag over the top of the open case, typically for bag-in-box applications. Most oftenly, this is done by companies who are shipping loose product in bulk to be used as an ingredient or further packaged by their immediate customers. This process allows clients to ship in bulk, in smaller than tote quantity; often around 25# cases. Some common products where the bag inserter is applied include bulk hot fill cheese, 25# of sweetened dried cranberries, frozen fruit and vegetables, and nuts, granola and other snack foods.
Kelley Supply offers bag inserters that have a smaller footprint and lower height than other units on the market. Our unit saves customer 7% in film circumference versus competitive units. We use mechanical grippers instead of vacuum to grab the film for higher reliability. Kelley Supply provides completely automatic bag inserter machinery with servos; not manual cranks. Our machines are made out of a stainless steel frame construction; and most parts where feasible. We can also implement our machines with a filler, case erector, decuffer/folder/sealer for complete Bag-in-Box lines.
Benefits of Bag Inserters
Eliminates the labor to manually line a box
Reduces Customer's bag cost by making bags from tube film roll stock
Faster than manual process
Accurate /repeatable bag insertion
Impulse sealing saves money while producing clean, leak-proof results
Popular Industries:
Hot fill cheese applications
Fruits, vegetables and nuts
Edible oils
Food ingredients
Bread & pastry
Frozen dough
Meat and Fish
Solid chocolate
Tobacco
Pattyn Flexim-31 Poly Bagmaker Inserter
The Pattyn Flexim-31 bagmaker inserter makes made-to-measure bags from a roll of polyethylene film. From there, it inserts the bags into a variety of different container types including: cardboard boxes, crates, trays, tins, pails or styrofoam boxes. This bag inserting machine is designed to minimize your bag costs and maximize your productivity.
Other benefits include:
Operates at high speeds with self-resolving technology
Uses mechanical grippers instead of delicate vaccum cups for failsafe bag opening
Has a leakproof seal for controlled sealing

Pattyn Model ZIM-11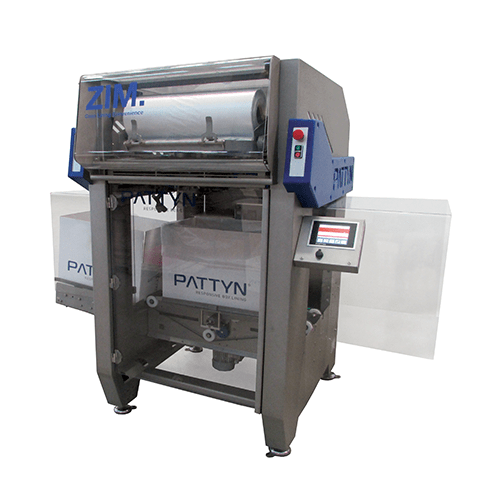 Key Functionality:
Inserts bags up to 8 cases per minute
Automatic bag detection
Super compact footprint
Pattyn Model Flexim-31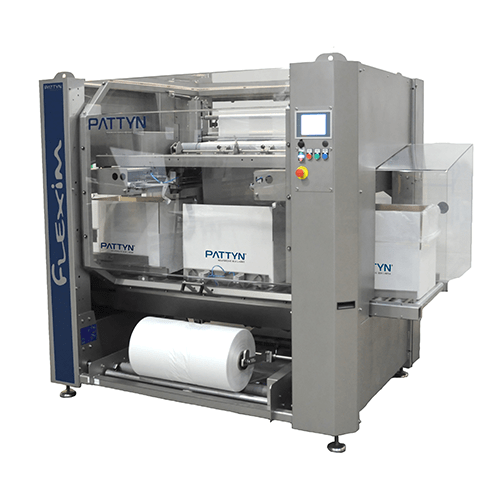 Key Functionality:
Inserts bags up to 20 cases per minute
Runs with made-to-measure bags or pre-made bags
Holds 2,000 bags per reel
Pattyn Model Maxim-21-XL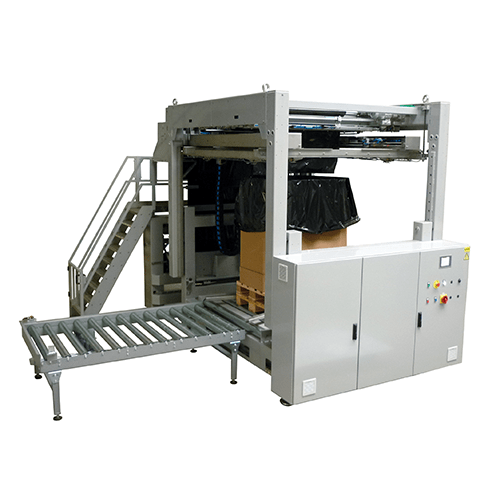 Key Functionality:
Used for totes and gaylords
Inserts bags up to 4 cases per minute
Holds 1,000 bags per reel