Kelley Supply believes that our customers are our number one priority. In order to meet our customers' needs the first time... every time, we provide exceptional service with the help of our staff.
Service Technician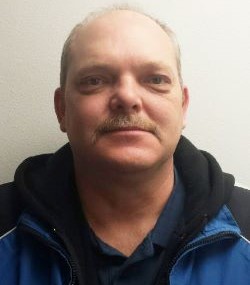 Wayne Bauer - Service Manager
Wayne is certified in service and installation for both Wulftec and Wexxar equipment. He also has experience working with Intertape equipment, Dekka tape heads, and a variety of makes and models of wrappers.
What can Wayne do for you?
Adjust and repair equipment, both old and new
Provide training to your staff on equipment operation
Test and inspect all parts, components and equipment prior to delivery
Provide suggestions and recommendations on new equipment
Provide and follow-up on service and maintenance quotes and requests in a timely manner
To start a service request, please email Wayne at This email address is being protected from spambots. You need JavaScript enabled to view it..
Project Management
Eric Schultz - Automation Project Manager
Kelley Supply welcomes Eric Schultz, who will be joining us as our Project Manager focusing on automation projects. Eric has a Bachelor of Science in Packaging from the University of Wisconsin Stout. His latest work experience was at Marathon Cheese as a Packaging Engineer, where he performed several duties including research, development, continuous improvement, vendor management, and cost savings projects. Eric is looking forward to beginning his new role as a contributing part of the Kelley team. To contact Eric email This email address is being protected from spambots. You need JavaScript enabled to view it.
Product Managment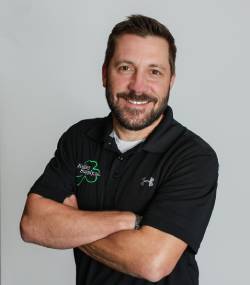 Bill Schubert – Packaging and Equipment Product Manager
Bill Schubert, Product Manager supporting Packaging & Equipment. Bill graduated from UW-Platteville in 2002 with a degree in Business-Administration. Bill has an extensive background working for companies like Endries International and Scot Industries, responsible for both sales and product management. For all your non-barrier and stretch wrap needs, Bill is here to provide a solution.
What can Bill do for you?
Wulftec, Pheonix, and Intertape equipment sales
Coordinate products for new and existing accounts and vendors
Address customer and vendor issues to ensure effective and long-term problem resolution
Consult onsite inspections of customer site preparation for non-barrier projects
Provide and follow-up on non-barrier quotes and requests in a timely manner
For assistance with non-barrier products, please email Bill at This email address is being protected from spambots. You need JavaScript enabled to view it..
Product Management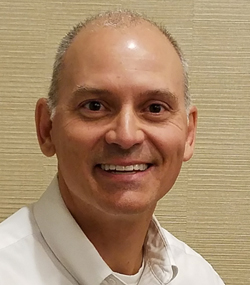 Jay Wildner - Automation Product Manager
With over 30 years of experience in automation, Jay brings knowledge and experience working with, servicing and selling most major brands of robots. He is able to help companies upgrade and utilize palletizers and robotics to benefit their businesses become even more efficient and cost-effective.
What can Jay do for you?
Design, consult, and implement automation and equipment for new and existing customers
Develops programmed system of communication with existing accounts, vendors and sales personnel
Consult onsite inspections of customer site preparation for projects
Provide and follow-up on automation quotes and requests in a timely manner
For assistance with an automation project, please email Jay at This email address is being protected from spambots. You need JavaScript enabled to view it..
Product Management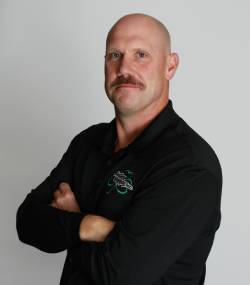 Mike Hemling - Sanitation and Chemicals Product Manager
Mike graduated from UW-Stevens Point. Mike has a strong background in food plant operations. He previously worked at Foremost Farms USA in a variety of roles ranging from plant supervisor, safety manager, dry and refrigerated transportation analyst and dairy fluid transportation manager. Additionally, Mike spent a short time as a loan analyst within the banking community. Kelley Supply is excited for Mike to begin this new opportunity; his previous experiences in food plant production and sanitation.
Product Management
Derek Skogen - Barrier Packaging Product Manager
Derek has a Bachelor of Science degree in Business from Edgewood College, located in Madison, Wisconsin. His most recent role was with Placon as a Senior Product Manager responsible for all corporate marketing, branding and product line management of their injection molded products. Derek brings 10 years of CPG marketing and product line management experience having worked with global brands from the manufacturing and distribution sides of the business.
Product Management
Lauren Bermingham - Food Ingredients Product Manager
Lauren has a Master of Business Administration at the University of Wisconsin Oshkosh and Bachelor of Science in Microbiology from the University of Wisconsin Madison. She previously worked at Grande Cheese Company in technical cheesemaking roles as well as in project management.
What Lauren can do for you?
Develope Ingredient programs to serve the food industry

Cheese, Dairy, Meat, Beverage, Baking, Confectionery

Food Scientist expertise

Provide experience in cheese, dairy, frozen foods, and bakery
Technical support and sourcing capabilities
For assistance with food ingredient products, please email Lauren at This email address is being protected from spambots. You need JavaScript enabled to view it.
Quality
Kristi Cole - Director of Quality Programs
Kristi has a Master of Science degree in Food and Nutritional Sciences and a Bachelor of Science degree in dietetics, both from the University of Wisconsin – Stout. Experience includes Quality Compliance Manager/SQF Practitioner responsible for managing all aspects of the food safety and quality management system and maintaining GFSI certification. Kristi brings over 7 years of dairy industry quality management experience having worked with both natural cheese and processed cheese.
For assistance with food safety and quality documentation, please e-mail Kristi at