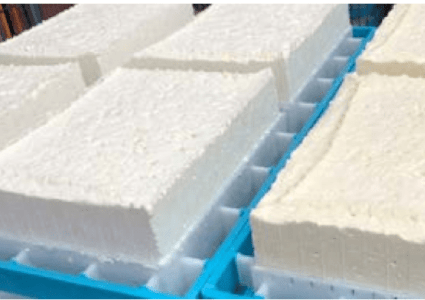 Feta Color Improvements Using Luperox® EZ9
INTRODUCTION
Wisconsin cheese manufacturers pride themselves on developing the best quality cheese varieties in the world. Their commitment to quality is reflected in how they continually improve their flavor profile, textures and appearance for the customers they serve
CHALLENGES ENCOUNTERED
One customer requested a whiter cheese appearance that would maintain the flavor profile and keep the texture unchanged. The cheese manufacturer considered homogenization or titanium dioxide but decided against both options.
INNOVATIVE DESIGN
In order to comply with this request, they looked to Kelley for options and a possible solution. Since using homogenized milk was not viable, titanium dioxide was mentioned; However, it was noted the use of this product is not well received & would require a label change. Understanding the customer requirements, Kelley Supply suggested Luperox® EZ9 as the solution. EZ9 is non-GMO certified, proven highly effective in bleaching optimization, and considered a processing aid.
Re-engineered BPO suspended microcrystalline solution for improved performance and effectiveness
Non-GMO certified
Clean Label
DEVELOPMENT
When completed, the cheese showed a substantial difference in whiteness, without affecting flavor profiles and texture, enabling the customer to meet their requirement and strengthen their position in the marketplace.